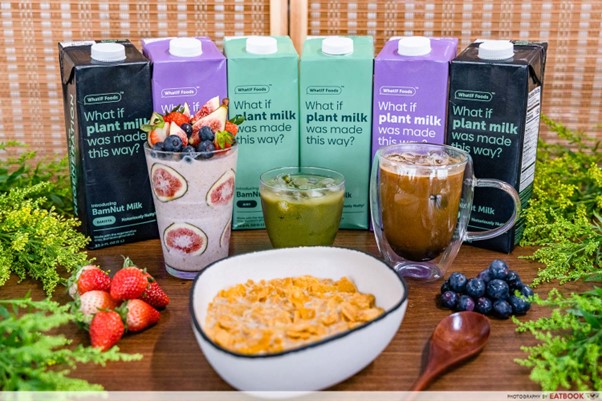 The sustainability movement has seen many of us start to incorporate plant-based foods into our diets. Contrary to the claims of naysayers, these can taste as good as the real deal, although they do often come with a heftier price tag. If you've been trying to dine more sustainably, but want wallet-friendly options, check out WhatIF Foods, a plant-based food company that produces tasty, affordable and next-level sustainable products.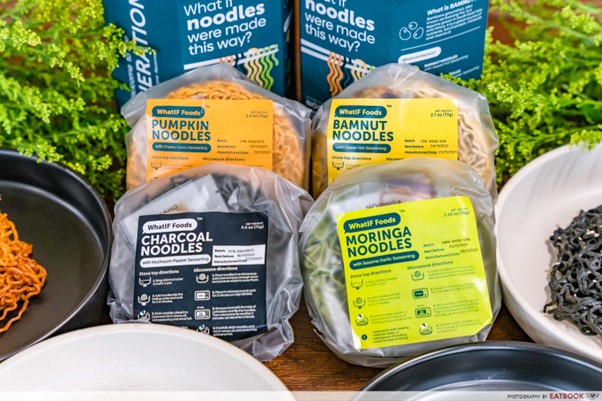 WhatIF Foods takes sustainability a step further for both consumers and the environment, which are interdependent on one another.
Their products replenish our diets by bringing balance to our bodies with products full of natural nutrients. At the same time, they restore our planet by adopting regenerative agricultural practices; finally, they close this loop by reconnecting with farming communities, empowering them with knowledge of these practices.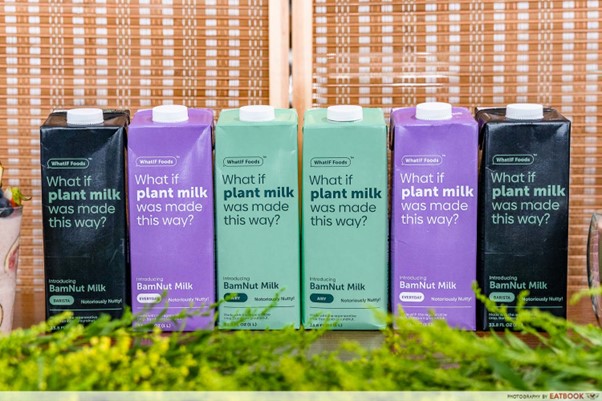 This Earth Day, 22 April 2022, take a small step to save our planet with WhatIF Foods' range of BamNut Milks. This non-dairy alternative is made with the Bambara groundnut, AKA BamNut, a hardy legume that is able to grow in poor soil and weather conditions without the need for fertilisers and pesticides.
What's more, the plant's roots are even able to rejuvenate the land it's grown on!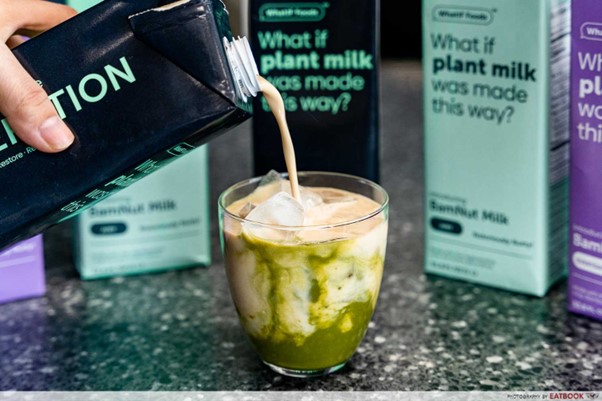 The BamNut is highly nutritious. If you compare it to cow's milk, it's got the same protein content, with 31% less fat; or four times the protein in oat and almond milk. It also takes the crown with the lowest carbon footprint of all the milks!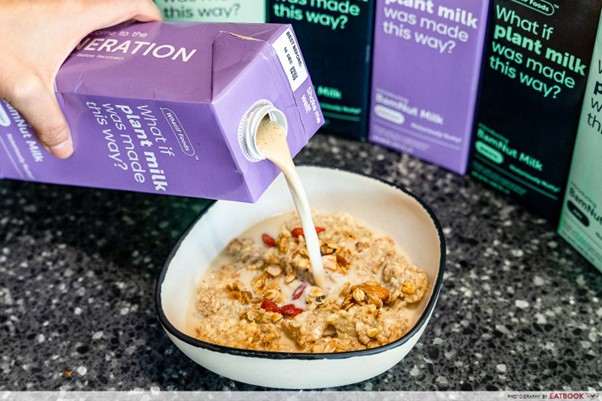 Start your day with BamNut Milk Everyday ($5.50, U.P 5.90), an all-rounder with a lightly nutty flavour that goes well with your breakfast bowl of cereal. The creamy milk-alternative, made with no artificial sweeteners or preservatives, can be used in cooking and baking recipes which call for milk.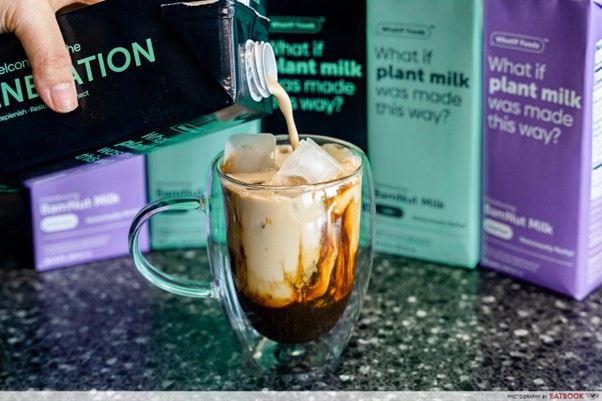 Then, there's BamNut Milk Barista ($6, U.P $6.50), an extra creamy blend that, as its name suggests, is great with your cuppa joe. It's also said to work just as well for latte art!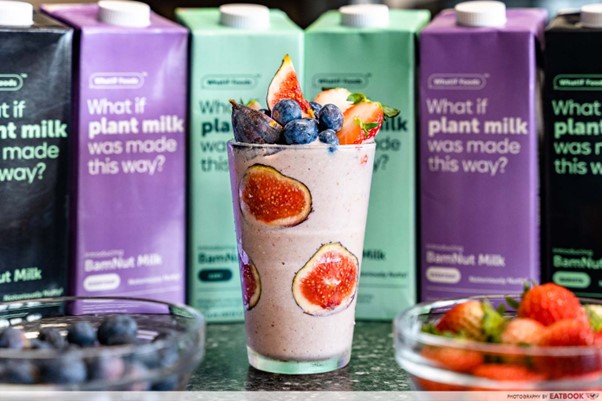 Last of the BamNut Milk trio is BamNut Milk Airy ($5.50, U.P 5.90), the skimmed milk option. If you're new to the plant-based milk game, blend this into your smoothies, jazzed up with frozen bananas, oats, and berries of your choice━you'll barely notice it's not milk.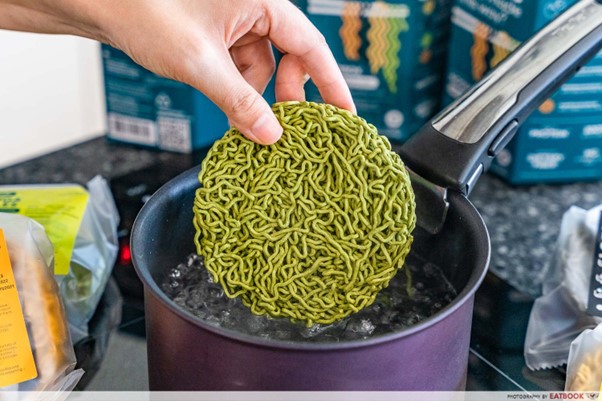 Also made with the BamNut is WhatIF Foods' range of instant noodles. Palm oil, MSG, and nasties-free, these noodles are air-fried with a patented technology, rather than deep-fried in the same way traditional instant noodles are.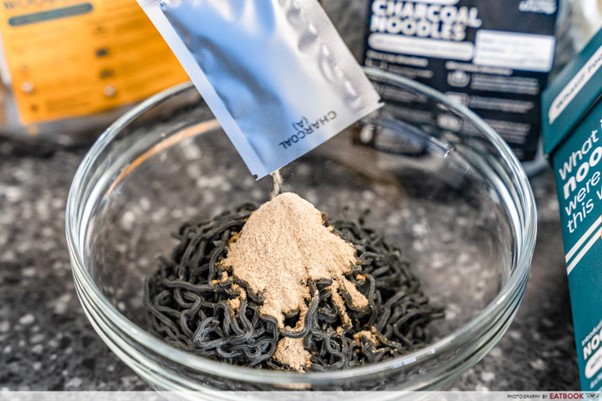 These high-protein, low-fat noodles are also conveniently packaged with seasoning oil and powder sachets made with real herbs, spices, and natural sauces.
Fun fact: the range of noodles, mixed with the seasonings, are 35 to 55% lower in fat than your average instant noodles!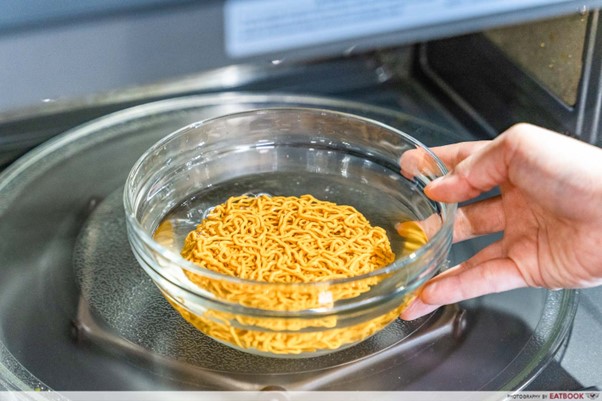 Simply boil the noodles for three to five minutes, or pop them in a microwave-safe bowl of water, then put it on for two minutes. It's no less convenient and tasty, and so much better for you, than that packet of instant ramyeon you're craving.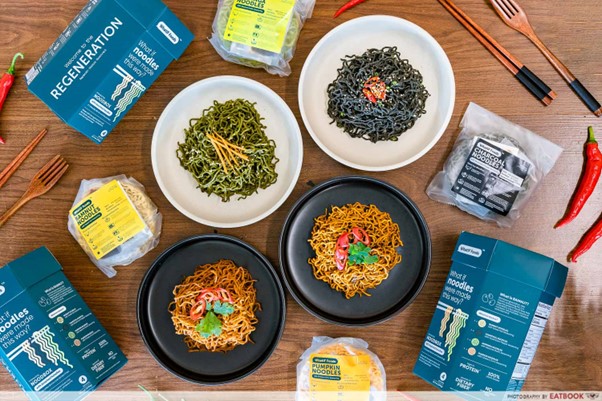 There are four different BamNut noodles, which you can get in the NoodBox ($7.90, U.P $8.90): Moringa Noodles with Garlic Sesame Seasoning, BamNut Noodles with Sweet Hot Seasoning, Pumpkin Noodles with Cheeky Curry Seasoning, and Charcoal Noodles with Mushroom Pepper Seasoning. This works out to just under $2 per packet.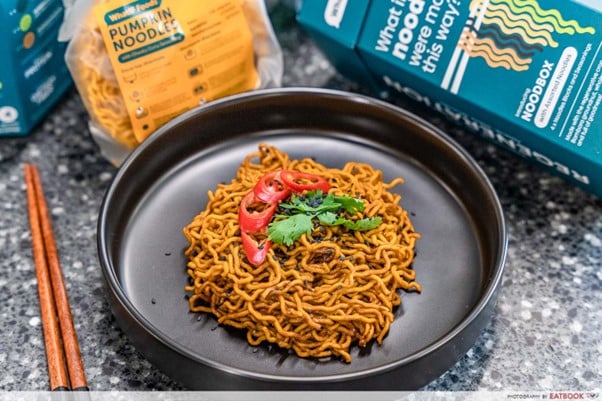 If you've found a favourite, these BamNut Noodles are also available as boxes of five ($7.90, U.P $8.90) in a single flavour. You'll have to adjust your expectations, because these noodles are more textured than what you might be used to.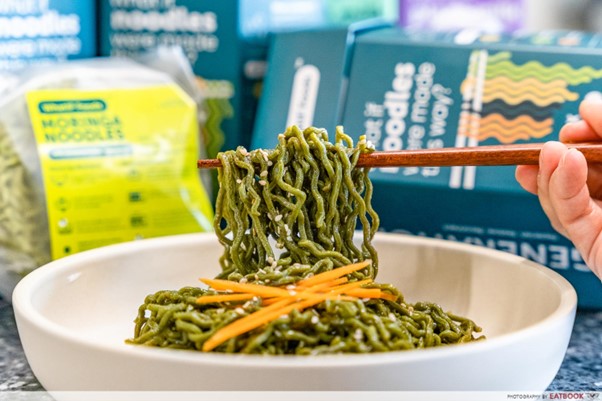 The most universal option would be Moringa Noodles with Garlic Sesame Seasoning, where the jade-coloured strands are tossed in a savoury, fragrant sauce.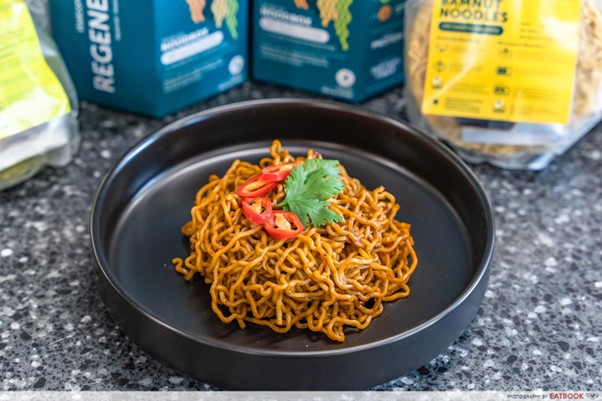 If you're looking for a spicy kick, break into the BamNut Noodles with Sweet Hot Seasoning, or Pumpkin Noodles with Cheeky Curry Seasoning instead. The former is touched with sweetness from kecap manis, while the latter features a punchy, piquant hit.
From now till 17 April 2022, every purchase of a WhatIF Foods product at selected FairPrice Finest and Cold Storage outlets, get you a chance to plant a tree together with WhatIF Foods's partner susGain! By simply scanning the QR code on WhatIF Foods' standees to redeem your tree, not only will you be joining in on WhatIF Foods's #REgeneration cycle, but you'll also be helping to combat global warming.
Moreover, you'll also stand a chance to win a #REgenerative meal for two, and a movie night to watch Kiss The Ground at The Projector this Earth Day, 22 April, with $15 spent on WhatIF Foods at the supporting retail stores.
Win a movie night and ReGenerative dinner with WhatIF Foods here!
Photos taken by John Lery Villanueva.
This post was brought to you by WhatIF Foods.
Explore more at whatif-foods.com and follow them @whatiffoods.