… you buy groundnut instant noodles from Singapore's start-up WhatIF Foods. Usually, convenience foods and superfoods don't play very well together, but in this particular instance they make for an interesting case study, and more importantly, for future-savvy partnerships. Let's start at the beginning though, with the nut, and the farming.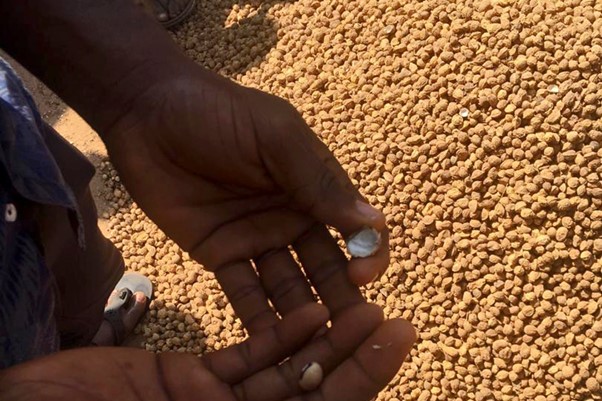 Drought-tolerant crop Bambara groundnut.
The Bambara groundnut is the neglected little cousin to the mighty peanut. It is an extremely hardy grain legume that has traditionally played an important role for small farmers who work the semi-arid lands of Western Africa. With the progressive desertification of sub-Saharan regions, the groundnut has piqued the interest of the international research community for a long list of great reasons.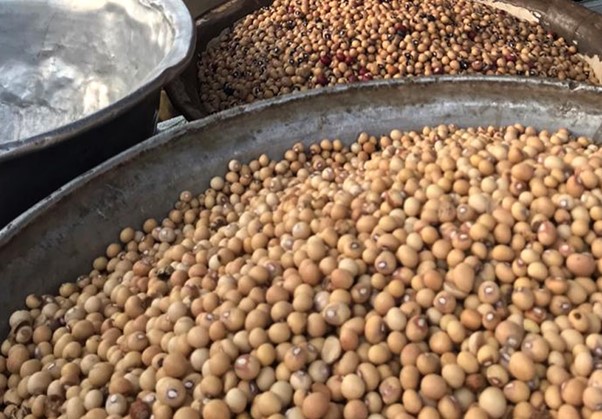 The Bambara groundnut.
The Bambara groundnut is drought-tolerant, can handle degraded soil, is a nitrogen fixer, which means it can actually revitalise soils, and its cultivation does not require pesticides or fertilizers. The legume is also a "complete food" composed of, on average, 63% carbohydrate, 19% protein and 6.5% fat. It really is a top notch super crop that possesses traits that modern staples like wheat, rice and maize often lack (and that are compensated for by the extensive use of fertilisers, pesticides and irrigation systems). Bambara was last seen in the limelight when it made it on the Crop Wild Relative Project's list of the 28 most important genpools to collect.
At the same time, and despite its impressive attributes, it is a crop that has hardly ever been sold outside its local, West-African marketplace.
This is where the instant noodle comes in. WhatIF Foods' CEO, Christoph Langwallner, was driven by the challenge to solve the Nutritional Paradox: people becoming obese on one side of the planet while the other side goes hungry and is starved of essential nutrients. When he learned about the super legume through the Crops For the Future research center in Malaysia, he called his food-tech team. "We fell in love with the Bambara groundnut", he recalls. It is the perfect example of a "future-fit crop", "nutritious, containing a balanced macro-nutrient profile while filled with vital key micronutrients".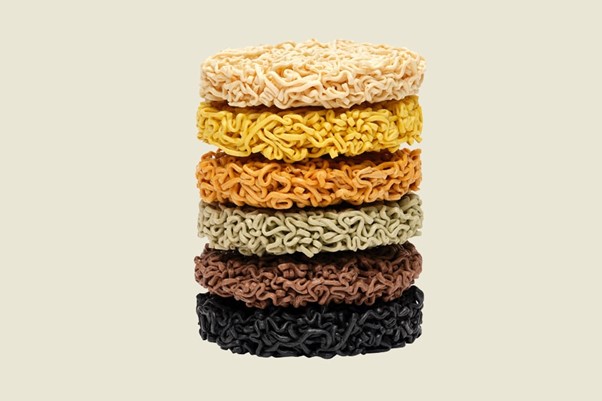 But let's go back to the noodle business for a moment. An estimated 100 billion instant noodle portions are consumed worldwide per year. Their nutritional value is close to zero but in order to preserve well and cook fast, they are deep fried in great quantities of palm oil, which means that their fat to nutrient ratio is utterly out of balance and their sustainability factor is low. Basically, they are the Vantablack yin to the bright white yang of the Bambara groundnut.
So the missing link is literally a missing link: the supply chain. To bridge the gap, Chris Langwallner and his colleagues took a trip to Ghana in 2019. Luckily, they had contacts in the region: "Such outreach programmes are not possible without the right partners and boots on the ground."
But even with support it was no small task to explain the sudden interest in the groundnut to smallholder farmers. "There was no international trade at all," says Langwallner. "Naturally these communities are surprised if they see strange looking people taking immense interest in their daily cuisine. However, they all want to see us coming back because we bring what we call meaningful income to them."
This is precisely what turns a supply chain into a sustainable one. Chris again: "Sustainable supply chains are all those that help regenerate and sequester carbon, promote agro-biodiversity, and significantly reduce the use of water in the long run. In addition they need to display their ability to bring meaningful livelihoods to these communities so that they have a future worth aspiring for."
And WhatIF Foods has come back, even as Covid-19 escalated costs and logistical problems quickly. "We will never turn our backs on West Africa," he says. That doesn't mean that the company can't distribute the risk by forging links with more countries. "In South East Asia, the palm oil industry has left land behind and with it, communities. We need to help here too!" Said and done: WhatIF Foods now sources Bambara groundnuts from Malaysia as well.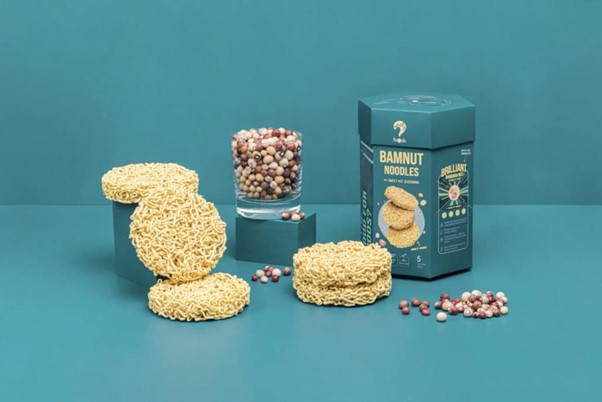 There was one last but very important question for Chris Langwallner: Could you make sure that groundnuts for export were not the nuts the farmers would have eaten for breakfast the next day? "Yes! The good news is, the Bambara can be harvested twice a year. Hence, we and the communities can adjust their supply to additional demand quickly."
And so there we are, with the Bambara groundnut, an ancient legume clearly fit for the future, and a global collaboration that, for a change, seems like a win for everyone involved from farmers to supplier to consumers and to the planet.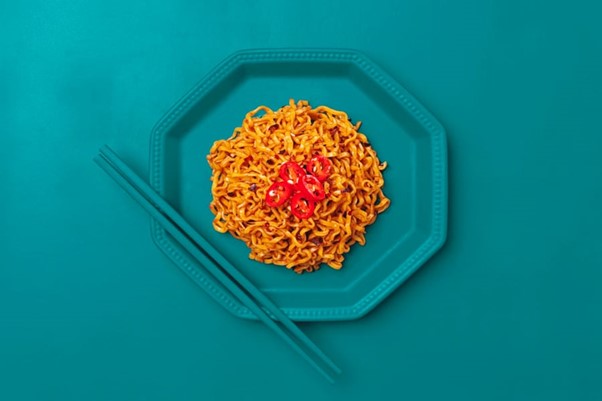 AtlasAction:
There is a tasty, convenient, nutritious
and
sustainable instant noodle out there in the world and if you live in Singapore, Malaysia or the United States you can
order the BamNut Noodle
from WhatIF Foods and try it. Stay tuned by signing up for their newsletter
here
.
Written by: Lena Wiget (03 May 2021)
Lena organises the editorial team at BCN Més, a Barcelona-based publication that focuses on independent, slow journalism.
Explore more at whatif-foods.com and follow them @whatiffoods.