On June the 3rd, I was at the Yashegu community, and saw the state of the school in one of our partner communities. I saw the kids under the broken roof and thought it made a good picture.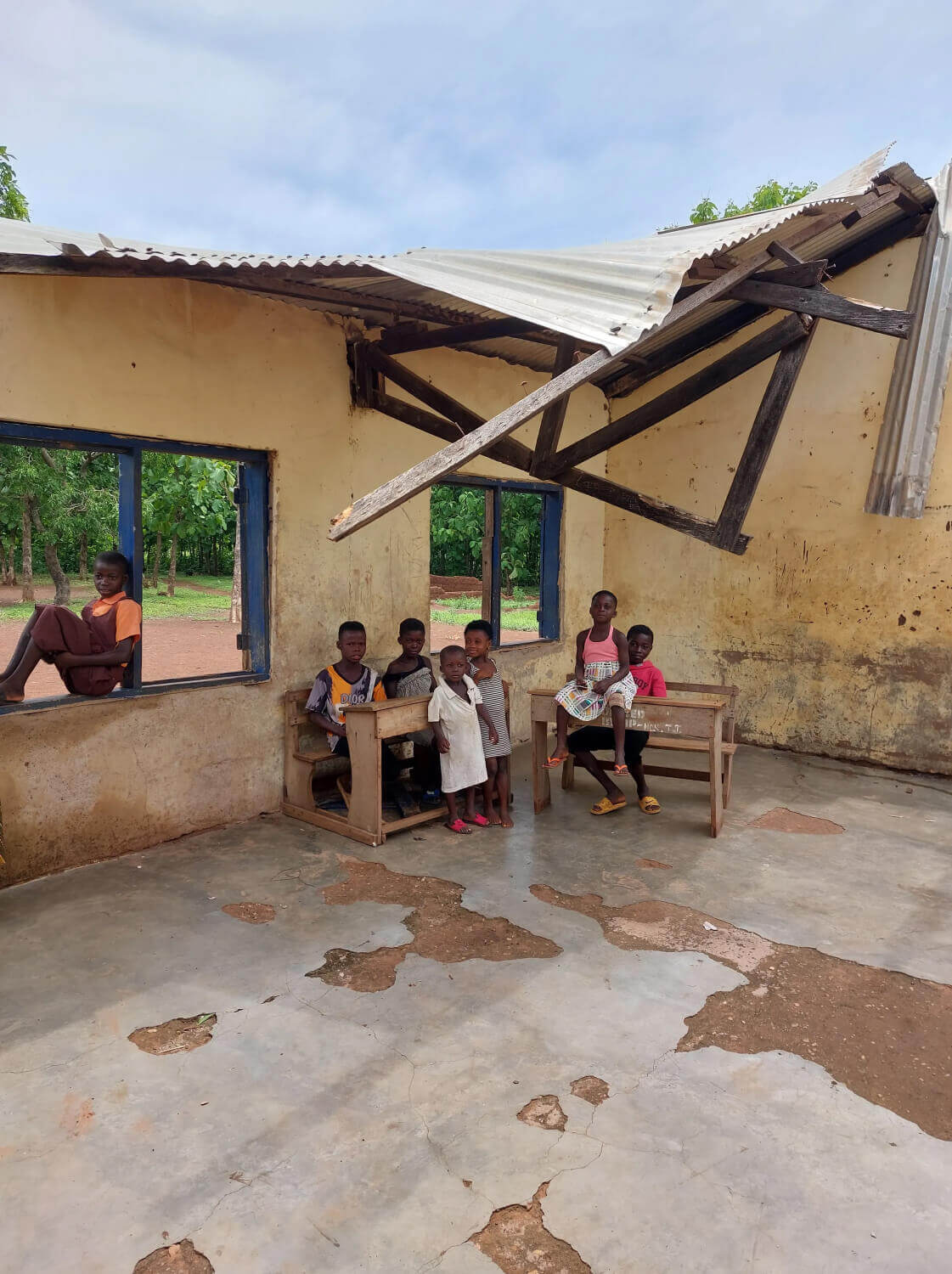 So I took this one.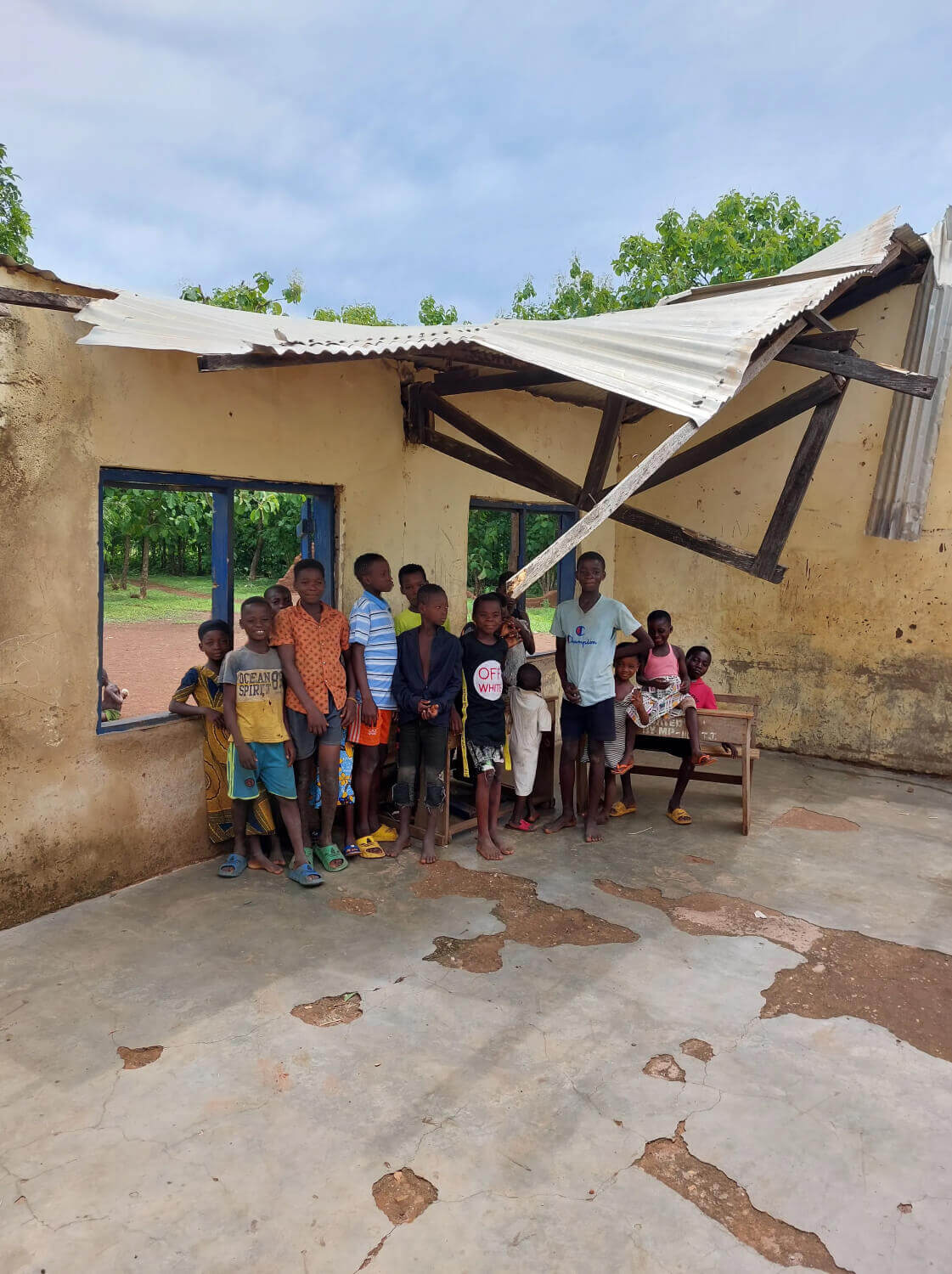 Within seconds, this happened.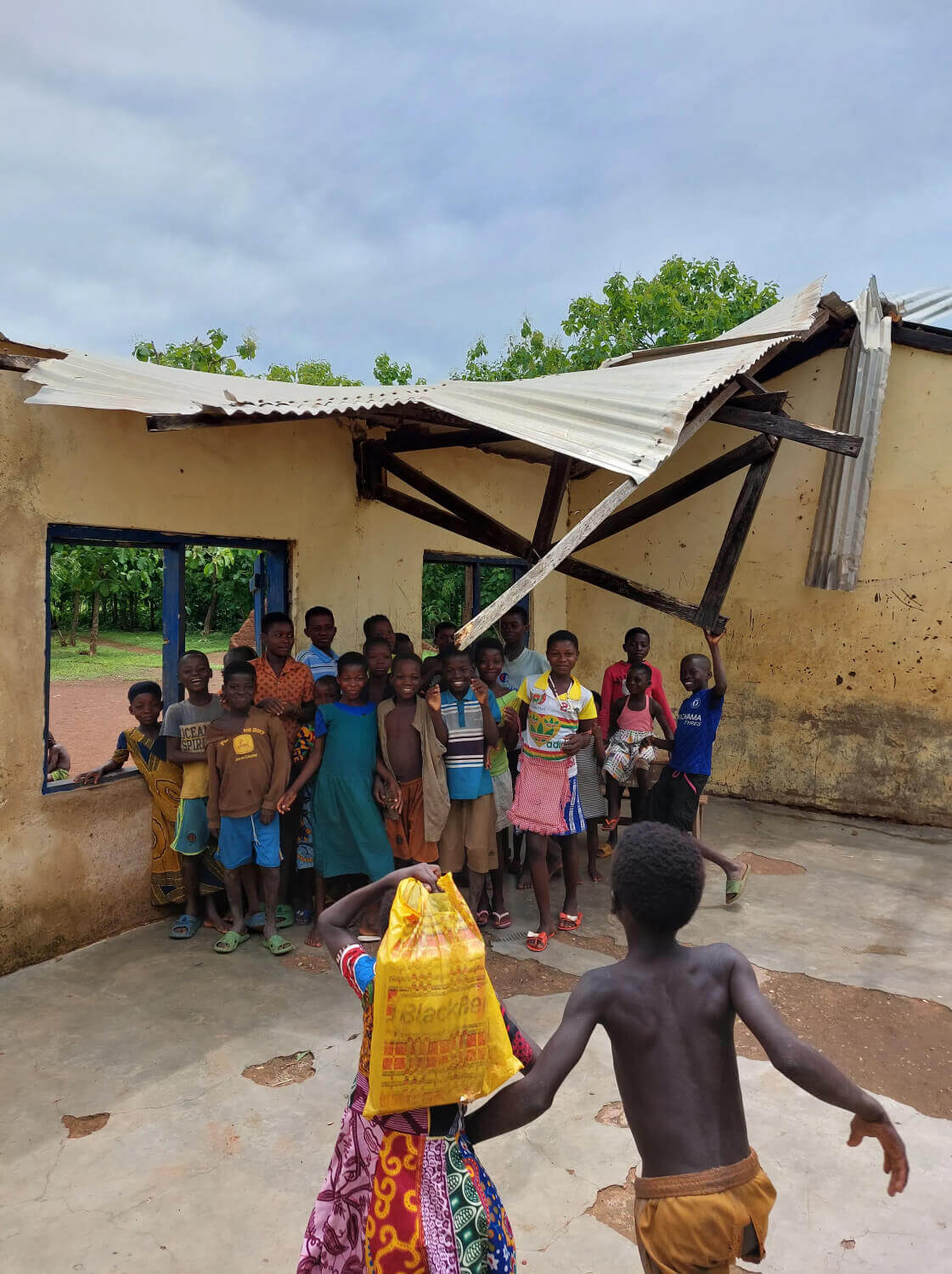 Then this…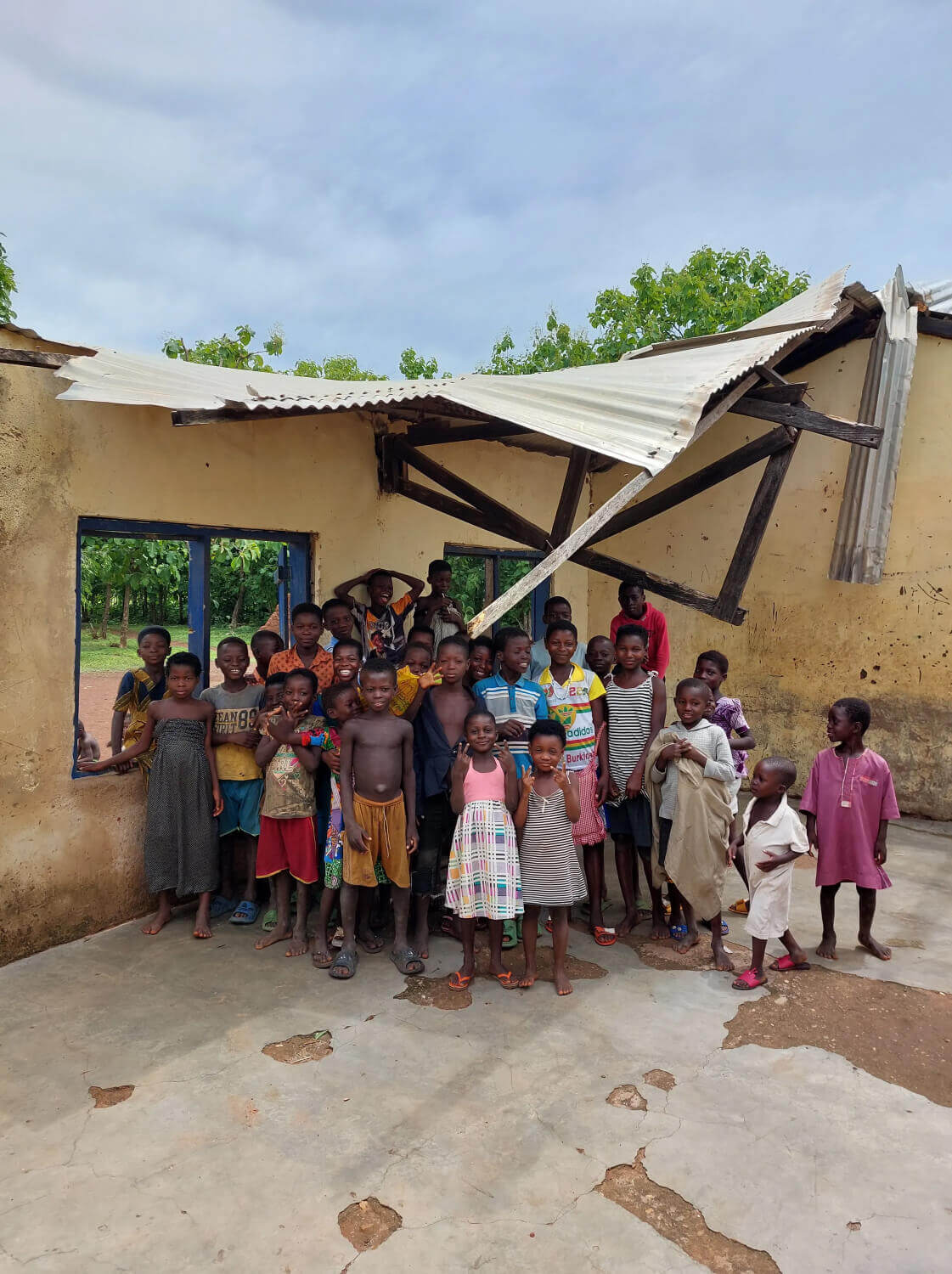 And this…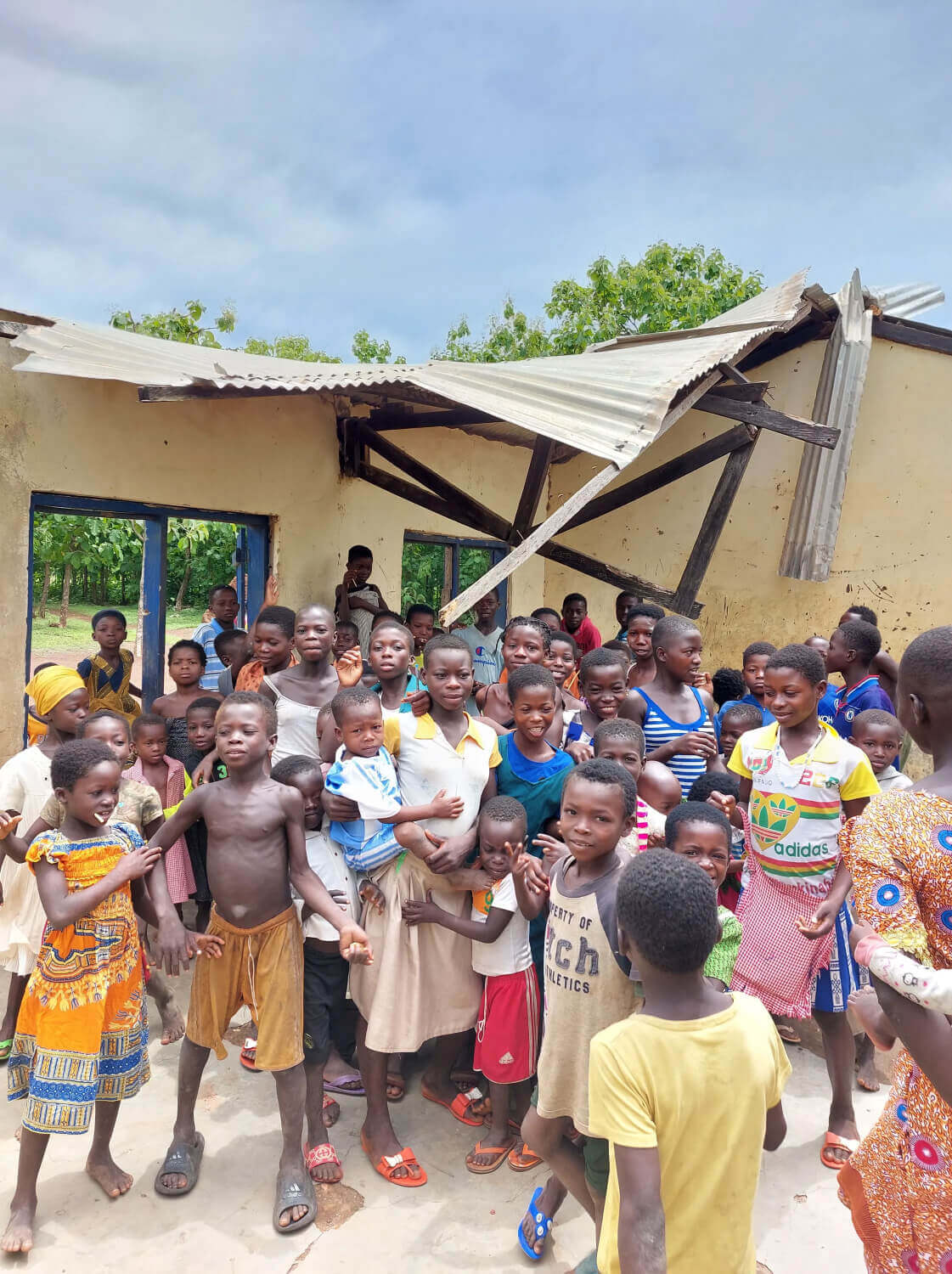 This...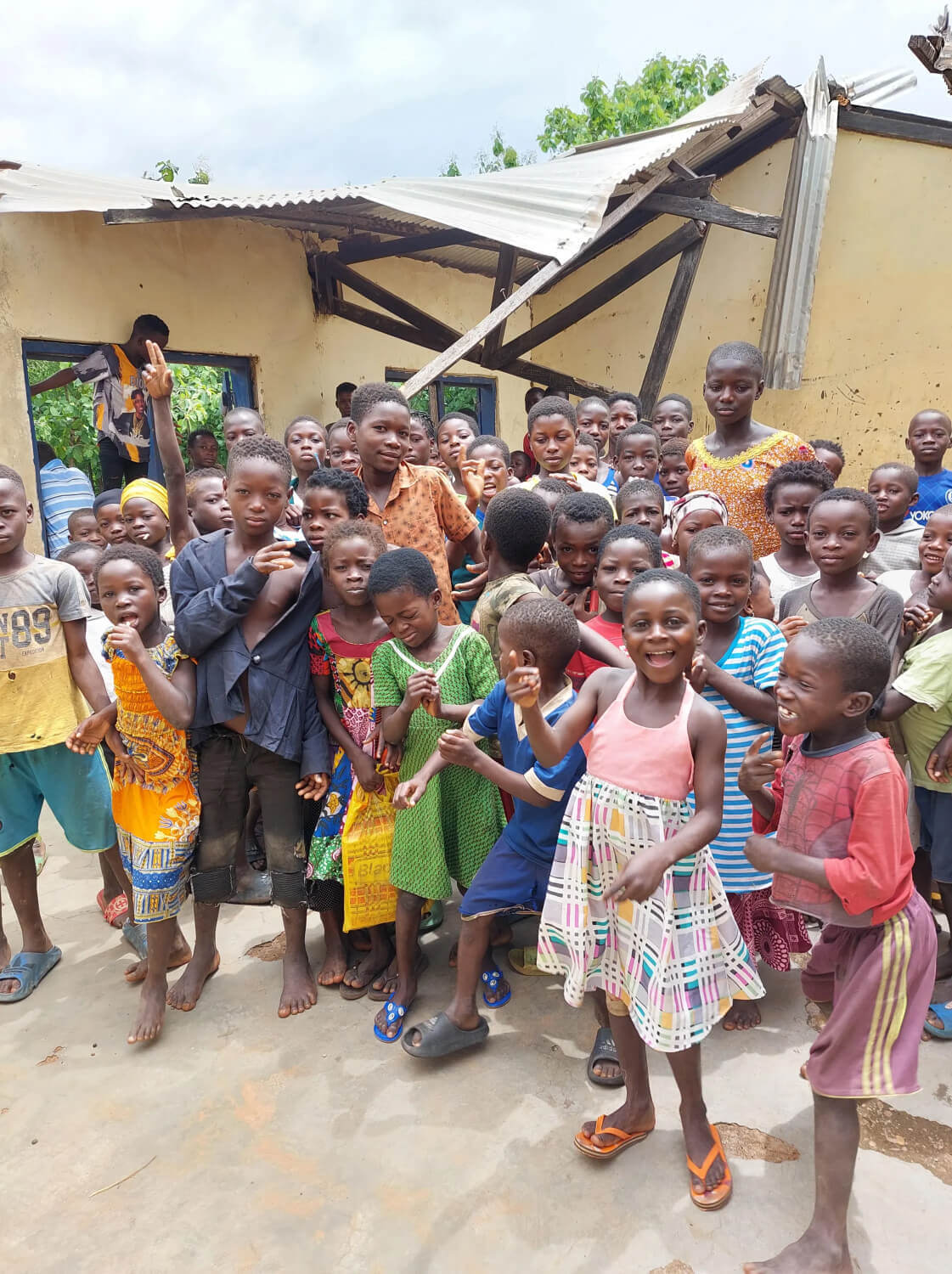 This...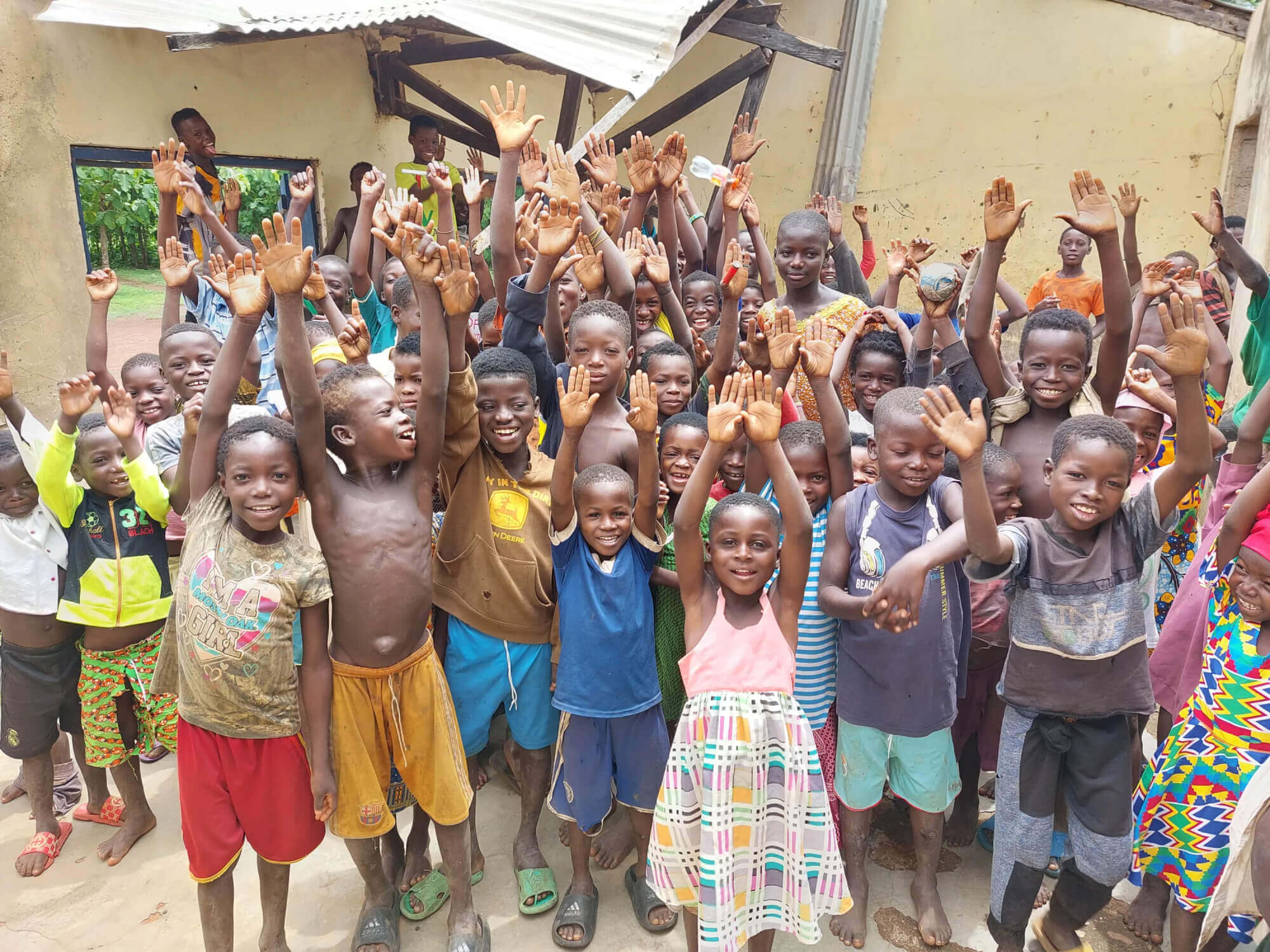 And then this! All in the space of about 30 seconds!
I was worried that the flipping roof would collapse, but thankfully it didn't, and we got out of there after the picture was taken.
This is what school means to these kids. They go there every day, until it gets too hot, or it rains. It's inspiring, yet also tells a story about the amount of education support in the region.
Having shared this with the folks at WhatIF, a few of them had asked if we could repair the school. Unfortunately, the school is owned by the government, and so it was tricky to get engaged, and put a roof on it ourselves. We explored options, such as building a simple, more appropriate structure right next door with a wooden frame and tin roof that's more fit for purpose. Other interesting builds and ideas started coming in from the team, in true WhatIF Foods fashion. What if… we repurposed unused milk packaging as waterproof linings for a roof? What if… the silver lining of inner milk packs could reflect the sun to keep classrooms cool? Chris then committed to investing in a series of small pavilions in the community to replace the school building.
3 weeks later – on the 21st of June, I sent along an update photo. A shiny tin roof on that same school above, now revealed a fascinating story. The roof had been replaced! The local community had sent us these pics, to tell us that a carpenter, paid by the local government, had suddenly turned up and put a new roof on the building. The community is encouraged and think that it had been our interest in the school that propelled the local government to act.
Regardless of what had kicked it off, the children now have a roof over their heads when they attend school, and as part of the Hilary's Kids initiative, the Pond Foundation has delivered learning kits and text books to the school to support their education as well.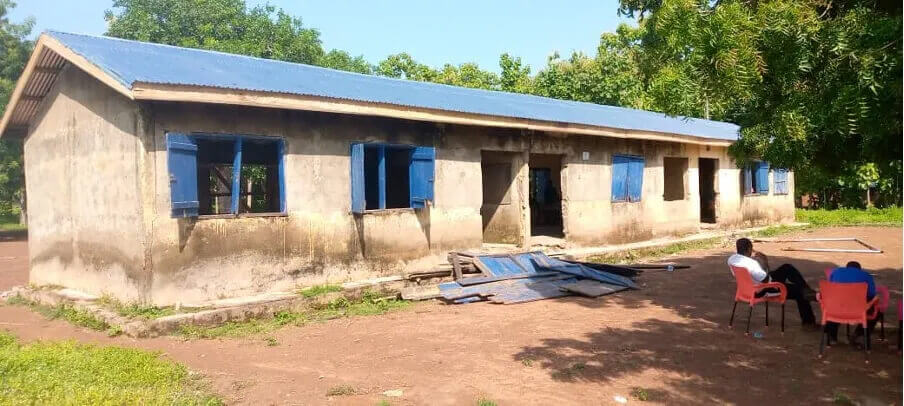 Just 4 walls and a roof, the school was threatening to be broken down. Despite of the condition of the building, the kids are eager to go to school. However, they should have a safer environment to learn and flourish. Now, it's on to the next thing, that next work. Change can happen, step by step. It is possible to make a difference – no matter how the situation may look, or where you are in the journey. Onwards!