Jae Chia March 23, 2021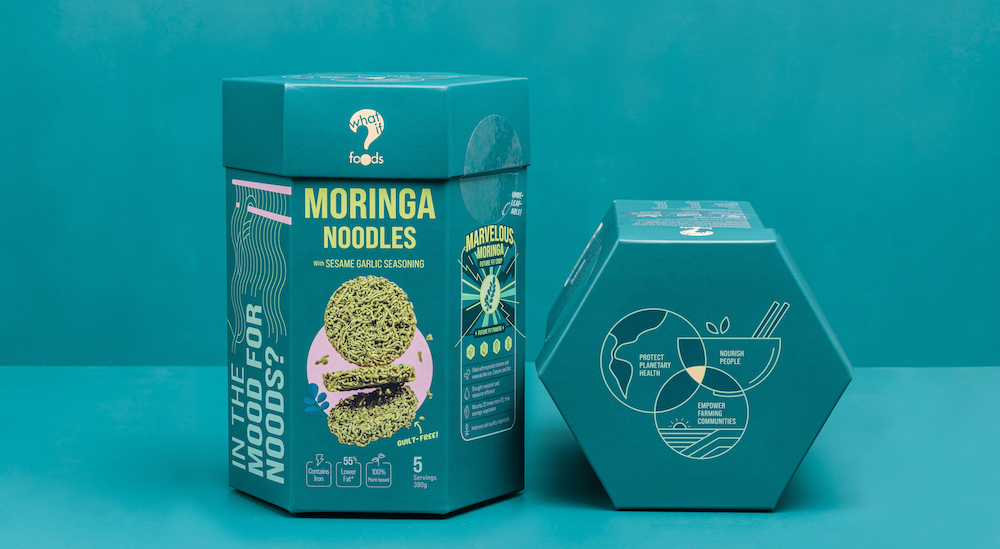 It's not an understatement to say that Singaporeans are ardent lovers of food.
The city-state has often been fondly described as a 'Nation of Foodies', and even its hawker culture has managed to make it into the Intangible Cultural Heritage of Humanity list under the United Nations Educational, Scientific and Cultural Organisation (UNESCO).
Unfortunately, most of Singapore's beloved food are unhealthy, often laden with oil and heavily seasoned. It's the same for snacks, which are usually high in calories with little nutritional value.
This is what food technologist Christoph Langwallner realised after the birth of his children.
"In my daily job, I needed to make snacks that are more delicious than the last. This meant adding more flavours that have little to no nutritional value, only to go home and discourage my kids from eating the food I made," the Austria-born entrepreneur said.
He wanted to resolve this pain point and co-founded WhatIF Foods. The startup harnesses the power of Future Fit crops — crops that are nutritionally dense, climate resilient, and resource efficient — and incorporates them into familiar comfort foods.
This helps to enhance the food's nutritional profile, while ensuring that they taste as yummy as ever.
The Nutritional Paradox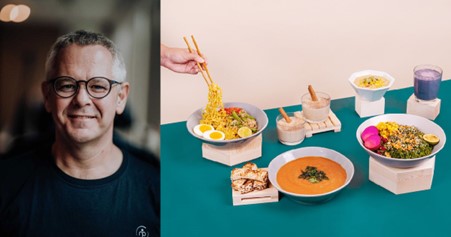 WhatIF was started by five experienced scientists and executives in the food industry who have "had enough".
Since bottomline was their top priority, they had to add artificial additives for more visual stimulation, more flavour enhancer to make the food "just a little bit more addicting".
"Our food system has allowed for obesity and nutrient deficiency to co-exist, for non-communicable diseases to become the norm," said Christoph, co-founder and CEO of WhatIF Foods.
According to WhatIF, seven out of 10 people suffer from what they eat. It added that eating too much kills three times more people than famine. This reality was later termed the Nutritional Paradox by the WhatIF team.
The Nutritional Paradox set Christoph to thinking, and he wondered if it was possible to diversify food sources by sowing climate-resilient, drought-tolerant and nutrient-rich Future Fit crops.
For the past six years, the team shuttled between the lab and the field, researching on Future Fit crops, and how to harness its potential to nurture people, the Earth and farmers.
WhatIF Foods was finally launched in 2020 after "a lot of bootstrapping due to unprecedented operational challenges the pandemic brought about, like border closures and disrupted supply chains."
Despite the setbacks, the team decided to dive into the market to test whether WhatIF Foods' value proposition would be well-received by consumers.
The first products launched were instant noodles and instant soups, which received "overwhelming support" from both consumers and the media.
The Best Of Both Worlds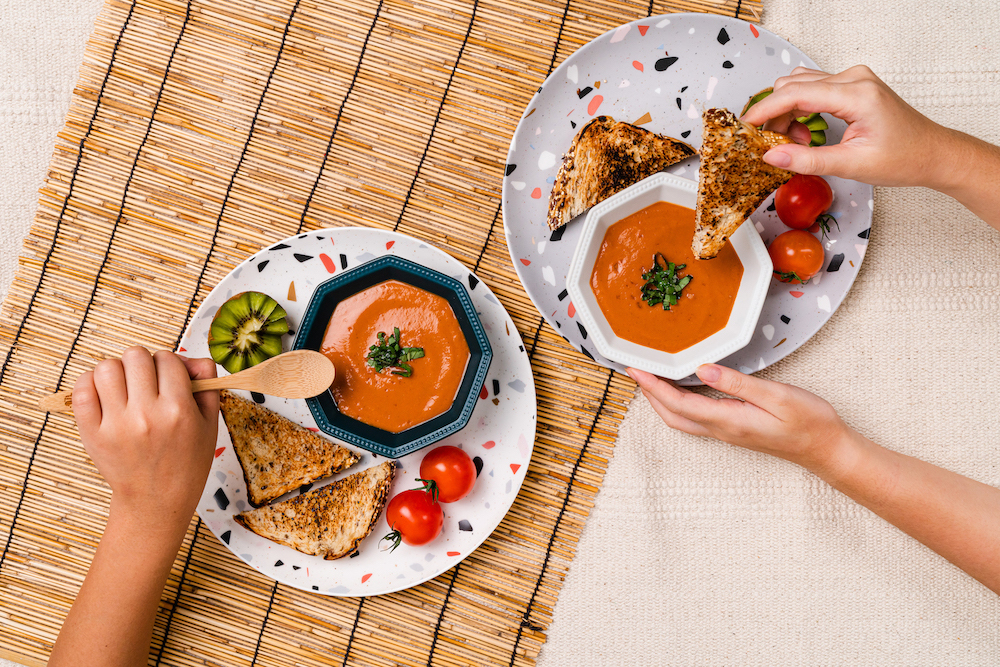 Instant food, particularly instant noodles, is a guilty pleasure for many, and is often consumed as a quick lunch fix or a late-night snack.
Despite its convenience and often addictive taste, it has a bad reputation for being extremely unhealthy. These worries are alleviated with WhatIF's healthy instant noodles.
Its instant noodles are dehydrated through steaming and high-velocity air instead of deep frying. This results in 55 per cent less fat, 130 per cent more dietary fibre and 110 per cent more protein than the typical ones on the market.
According to WhatIF Foods, its best-selling instant noodles are the BamNut Noodles with Sweet Hot Seasoning (S$3 per serving; box of five for S$15) and Moringa Noodles with Sesame Garlic Seasoning (S$2.70 per serving; box of five for S$13.50).
The noodles, together with the rest of its product range, are currently available on RedMart, Fairprice Online, Amazon.sg, Everyday Vegan Grocer, Nourish and Food Folks at Lau Pa Sat.
A Holistic Approach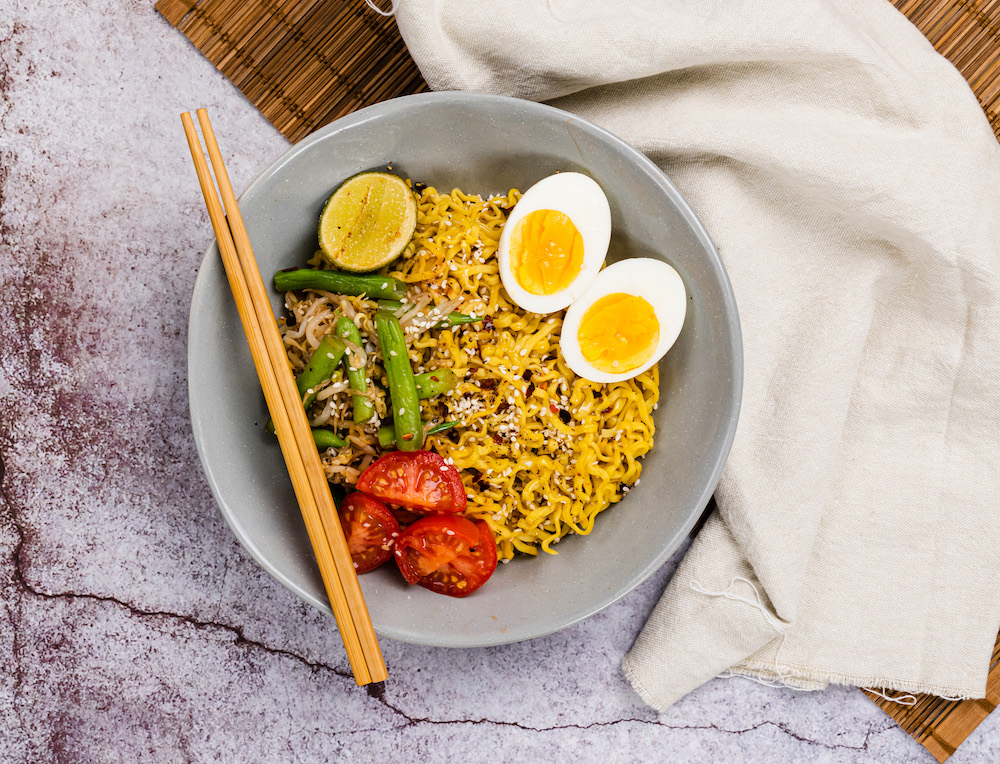 When asked how WhatIF Foods stands out from other healthy food brands on the market, Christoph told Vulcan Post that the brand adopts a "holistic approach".
The company first addresses the Nutritional Paradox by redesigning familiar convenience foods, which are notoriously low in nutritional content, into healthy options that nourish the consumer.
A guiding principle at WhatIF Foods is to take advantage of the natural inherent properties of ingredients, combine them with a strong understanding of taste, taste perception, the human palate, and knowledge on nutrition to create the final product.
It then sources for and innovates around raw, natural, but forgotten materials that benefit the planet. These are also termed as Future Fit Crops.
Some examples of Future Fit Crops include the Bambara groundnut and moringa, which are both used in WhatIF's instant noodles.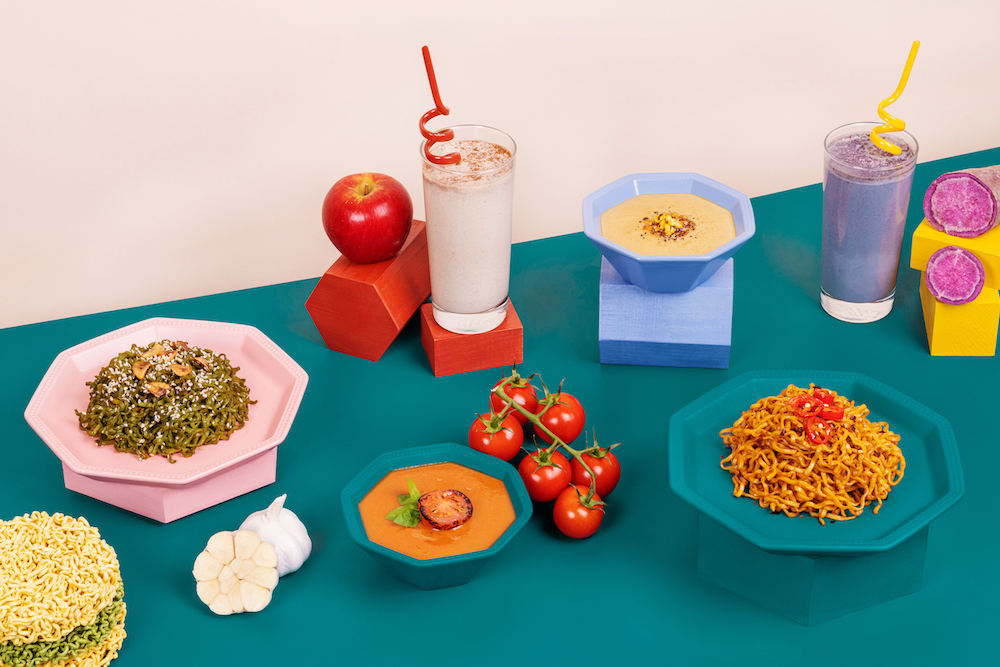 WhatIF's approach is best encapsulated by the venn diagram on its packaging / Image
Bambara groundnut (or 'BamNut') is the key Future Fit ingredient used in all of WhatIF's soups and shakes, as well as its high-protein BamNut noodle. It is an extremely hardy legume with the ability to grow in poor soil conditions and arid climate without the need of fertilisers or pesticides.
These traits make BamNuts the go-to 'insurance' crop for the financially-disadvantaged farming communities, providing them with a definite harvest and food source.
Traditionally, the Bambara groundnut has been consumed in various forms — they are eaten whole as snacks, cooked by boiling, roasting, and frying, or mixed into porridges and breads as flour.
WhatIF Foods strive to harness the raw potential of BamNuts as a Future Fit Crop, as it believes that to change our current food system, humans need to harness the resilience and nutrition of powerful plants.
By using these crops as ingredients, more sustainable agricultural practices around resource-efficient crops that can be grown on degraded, arable lands are promoted.
Lastly, it set up its supply chain in a way that rewards the most important stakeholders: the farmers. Specifically, WhatIF Foods tries to keep its supply chain short so as to work directly with farmers.
"This way, we provide value to the farmers via outreach programmes, whilst allowing them to capture more value by bringing them closer to the market. By growing Future Fit Crops on degraded lands, farmers also benefit from lands that would be otherwise be left economically unproductive," said Christoph.
The Future Of Food
So far, Christoph is proud that the WhatIF team has "managed to preserve the integrity of the vision and mission that they have for the WhatIF Foods brand."
Earlier in February, it was granted the Prime Minister's Hibiscus Award in Malaysia. This was in recognition of the impact the brand drives with the use of Future Fit Crops.
"With this, we cannot wait to extend the impact we can create with Future Fit crops in our South East Asian region, growing resilient crops for an agrobiodiverse regional food system," said Christoph.
Despite its successes, communicating the mission of WhatIF Foods remains a challenge. People want to be healthy or do good, but may act in ways which contradict their intent, since they are bounded by what is easily accessible.
At the moment, healthy, tasty, convenient foods that are good for the planet have not been widely present, but Christoph hopes WhatIF can bridge this gap.
"What we are doing at WhatIF Foods is to take away your sustainability and well-being headache and replace it with tasty, convenient and accessible foods that drive good impact for our planet, communities and your well-being," said Christoph.
Explore more at whatif-foods.com and follow them @whatiffoods.